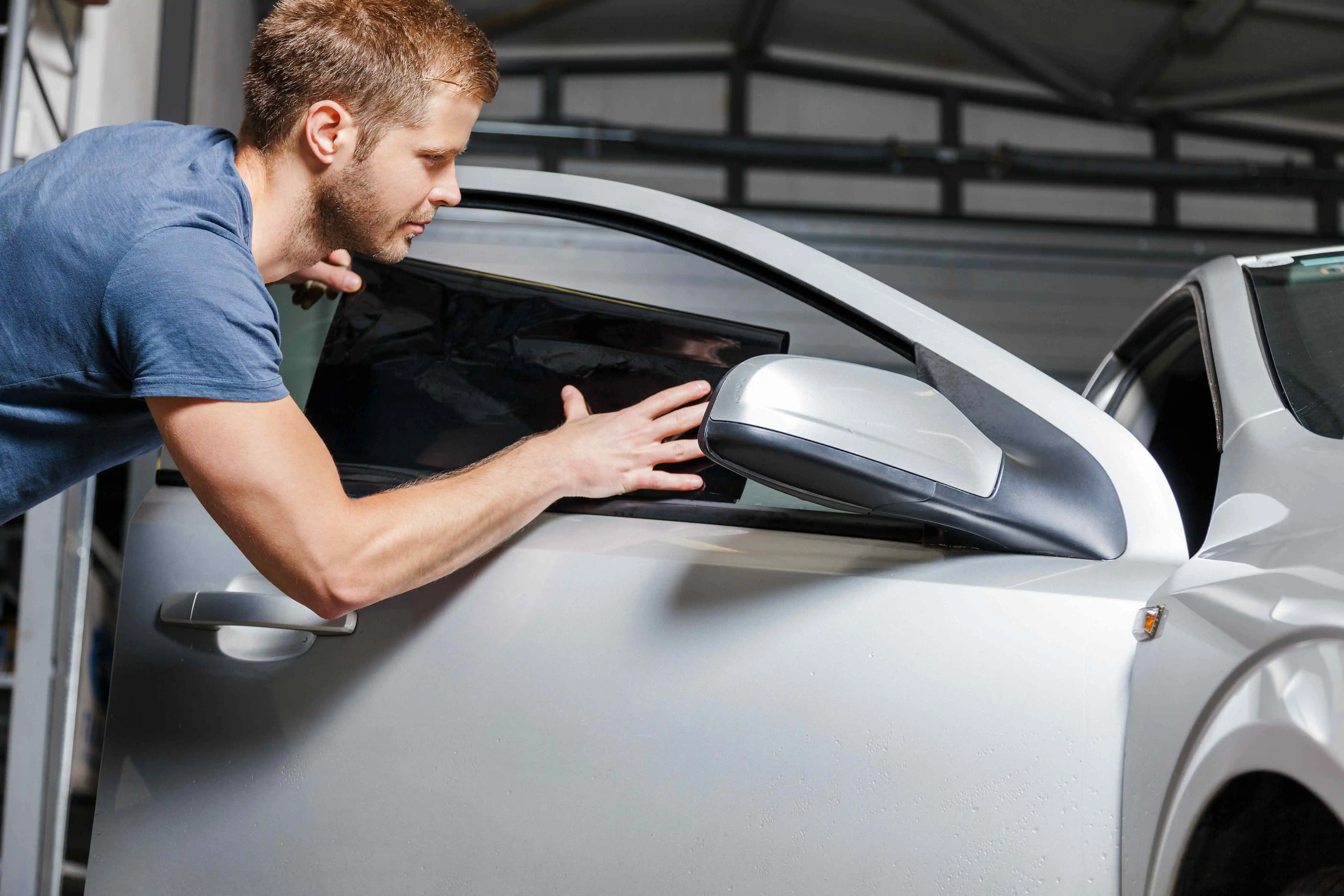 Are you thinking of getting your car windows tinted? We get it: there's something irresistibly cool and mysterious about driving down the road with tinted windows. But before you invest, there are 4 questions you should ask before tinting your car.
The global market for car window tinting film has experienced significant growth in recent years, with a value of $10.22 billion in 2020. This growth is expected to continue, with projections suggesting the market could expand to $14.97 billion by 2028.
These figures reflect a growing recognition of the benefits of car window tints, which provide aesthetic enhancement and protection against harmful UV rays and heat. In this post, we'll examine the many benefits of window tinting and go over the important inquiries to make before getting started. 
So, if you're ready to join the ranks of the cool and shady, let's start with the 4 questions you should ask before tinting your car.
What is Window Tinting?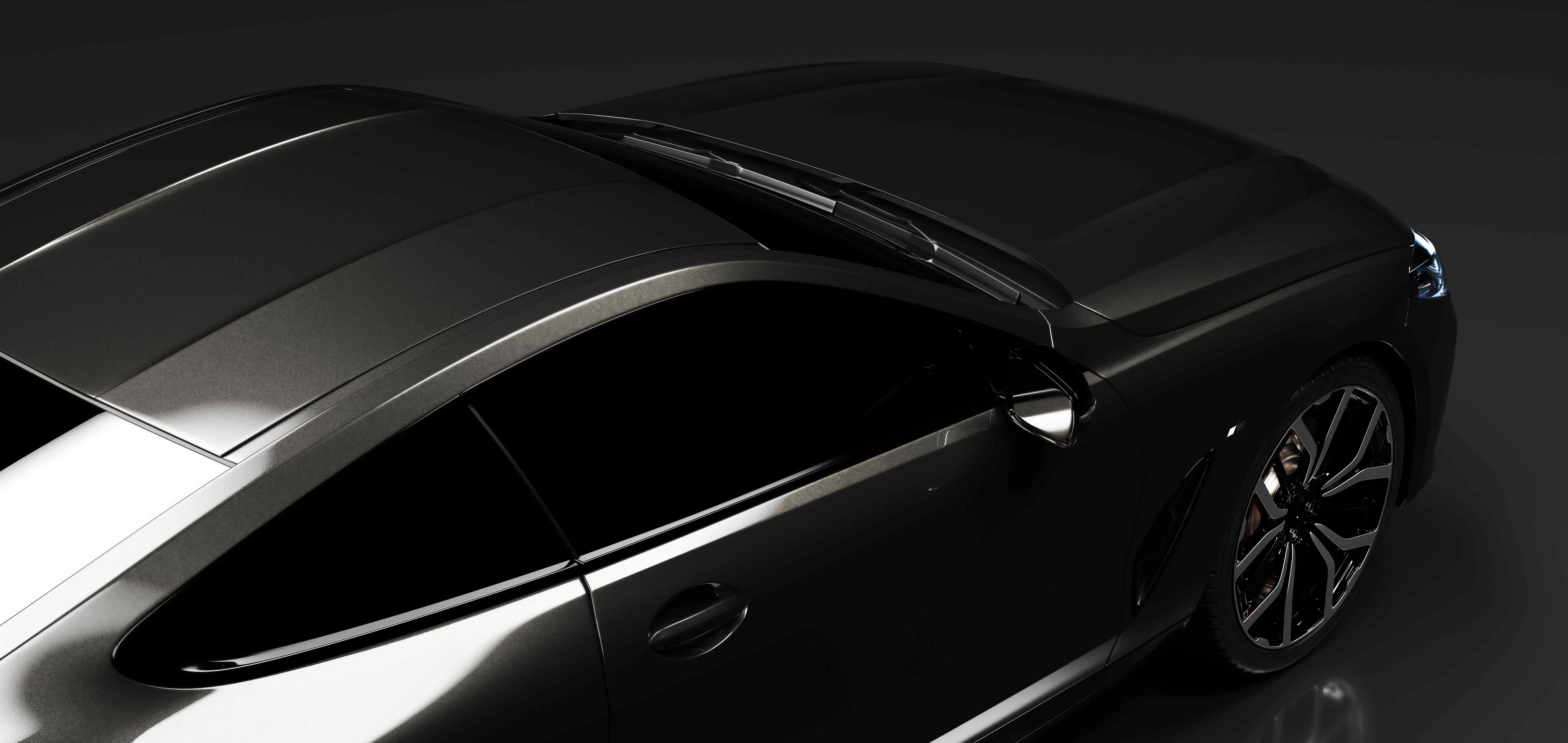 Window tinting is applying a thin, dark film to a car's windows to give them a darker appearance. These films perform a number of tasks, including enhancing privacy, shielding against harmful UV rays, and giving cars a more streamlined appearance. Due to its functional and aesthetically pleasing advantages, window tinting has become increasingly popular among car owners.
Benefits of Tinting Your Car Windows
Window tinting provides many valuable advantages, besides adding flair to your car. Before tinting your car windows, you must fully grasp the procedure and its advantages. 
Additional Layer of Security
Window tinting can effectively deter car theft by making it harder for car thieves to see valuables inside your car.
Accident Safety
Window tinting helps protect car occupants from harmful glass fragments in an accident by guaranteeing that the glass breaks into a single huge piece.
Providing Defense Against UV Rays
Up to 99% of dangerous UV rays can be blocked by window tinting, safeguarding drivers who spend a lot of time in their cars.
The Cool Factor
Window tinting can keep your car much cooler in hot weather and lessen the need for air conditioning by blocking over 70% of solar energy from entering it. With all these advantages, it's simple to understand why window tinting has become a well-liked purchase among car owners.
The 4 Questions You Should Ask Before Tinting Your Car
What is the Estimated Cost of Window Tinting?
The first question that you should ask before tinting your car is the cost because the price is a factor you definitely need to consider when it comes to window tinting.
Fortunately, it's not too expensive; to tint a complete vehicle, the usual cost ranges from $100 to $400. However, it's crucial to consider your budget realistically before purchasing.
If your budget is merely $100 or less, it might not be worthwhile because lower-quality tints often appear shoddy and serve no useful purpose. Instead, spending more money on better-quality tints that will work more effectively and last longer is preferable.
What Are the Tinting Laws for My Area?
If you want to tint your windows for privacy, it's especially vital to be aware of the window tinting rules in your neighborhood and any other locations you may be traveling through.
We've researched for you, but it's essential to make sure your tinted windows comply with the law. For instance, New Mexico has the darkest tinting for front-side windows, allowing 20% light transmission. Be sure you know local rules before you tint your automobile windows for privacy.
Does the Window Tint Have a Warranty?
Warranty is among those major 4 questions you should ask before tinting your car. Without a warranty, window tint can disappoint if it begins to peel or break at the first sign of trouble, like bird droppings or a pelican's pointy beak.
Choosing a tint manufacturer that provides a warranty at no extra expense is wise. A guarantee ensures that you obtain a high-quality product and protect you from defective materials.
You can have the same confidence level in your tinting as the companies that offer warranties. A warranty indicates that the tint you're buying is worthwhile because companies don't like to lose money.
What Types of Tints Are Available?
Review the various varieties of window tints that are offered at the shop before making a decision. High-end tints provide advantages like:
Heat reduction

UV protection
Remember that the type of tint you select will impact the cost and durability. Find the ideal tint to suit your individual needs by taking the time to analyze your lifestyle and tastes.
Learn More About Window Tinting
Bravo Protection offers various services such as commercial window tinting, residential window tinting, paint protection films, safety & security films, etc. If you have any questions about window tinting, you can contact us by sending your details in our form or emailing us at info@bravoprotection.com. You can also visit our office or call us at 9524767025.