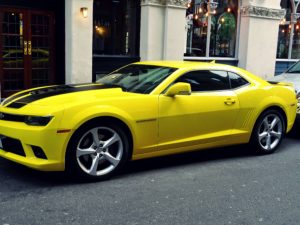 5 QUESTIONS YOU SHOULD ASK BEFORE WINDOW TINTING OF YOUR CAR
You will agree to the fact that cars look better with tinted windows. It's similar to adding sunglasses to up the cooling factor. Tinting your car windows is beneficial because of its protection against the harsh UV rays of the sun. Also, it adds aesthetic value to the car. Your tints will stand out if they are installed correctly; they will also last for more extended periods.
Did you know – The global market for automotive tinting film is expected to reach a massive $4.48 billion by 2025. That growth will be propelled by the increasing demand for tinting film installation on car windows & windshields across the world.
There's more that goes into tinting car windows than most people may think. To ensure you get everything you need & to optimize maximum results with your tints. Here are the questions you should ask a tinting company before tinting your car windows.
1. WHICH AUTOMOTIVE TINT IS RIGHT FOR YOU?
Deciding on the right & best window tint comes down to what benefits you want for your car. Do you want your car to look a certain way? Are you wanting to control the heat coming through the windows? Do you want to add privacy to your car's interior?
Dealers offer a wide range of products in various shades & colors, as well as different styles & performance benefits. A dealer can show you swatches & talk to you about which auto tint best fits your needs. You should also adhere to the tint laws of your state. Professional window film dealers can also help you select the best tint for your vehicle that still adheres to state laws. With that being said, your window tinting is undividedly up to you.
Speak to your tint expert about the aims you have. There are a variety of shades & materials to choose from that are sure to fit every need.
2. HOW LONG WILL MY CAR'S WINDOW TINT LAST?
The lifetime of window films is dependent on many factors, including product type & quality, the climate, & the amount of direct sunlight your car is exposed to. Usually, most professionally fixed automotive films are devised to last much longer than ordinary owners will keep the vehicle; many films will perform well past 10 years.
For achieving the best results, always have your window tinting fixed by a trained professional like us – bravoprotectionmn.com. And also, inquire if it comes with a warranty in case something shady happens down the road.
3. HOW MUCH WILL THE INSTALLATION COST?
Regardless of the job you're doing on your car, the price will almost always be a factor to be considered. Fortunately, car window tinting cost is hardly ever prohibitive, even when you're using a high-end tint. Generally, you should expect to spend a few hundred dollars for the best job.
It's best, to be honest with yourself & your budget before you purchase. Lower end tints are cheap & they look cheap too, which totally defeats the purpose. Don't be that guy.
4. IS MY CAR'S WINDOW FILM COVERED BY A WARRANTY?
Most class products come with a restricted lifetime warranty. However, you should confirm the exact warranty length & stipulations before purchasing any film. Also, make sure that you get a manufacturer's warranty that is entirely filled out by your installer, so you are covered even if by chance your car driver ever goes out of business. You must abide by all state & local tint laws. Most of the warranties will be void if your film installation is found illegal. Your local installing dealer should be aware of all the current tint laws.
5. HOW SHOULD YOU CARE FOR THE TINT AFTER INSTALLATION?
Surely, this sounds like an inquiry that should be asked after your tinting experts are done tinting your windows. Yet, knowing what to expect beforehand can help prevent damage to the tint & any inconvenience that comes with it.
Your car's windows must remain rolled up from 2 to 4 days after the installation process is finished. Rolling tint down too early may lead to negative results as window tint demands time to cure.
FIND A BRAVO PROTECTION WINDOW TINT INSTALLER NEAR YOU?
Looking for a proficient window film dealer near you who can correctly install the window tint to your car?
View the Bravo Protection's line of automotive window tint products to get familiar with what's out there. Additionally, Bravo Protection window tint experts are 24/7 available to guide you & give you the peace of mind that you're getting the best product for your vehicle.