Decorative window films do not simply transform the look of your windows, they can also change the way you think about designing and using the interior space. By professionally decorating your commercial building's windows, you can discover an enhanced look, feel, and value that will come with your space.
Our decorative window films and full-color graphic printing are here to help you create a customized look and to cater to your design specifications. Aesthetic appeal, increased privacy, and easy application and maintenance are just a few of the benefits of adding decorative glass to your home or office.
BENEFITS OF DECORATIVE WINDOW FILM
Stylish. Decorative window films create a style that's exceptionally versatile and unique. You can choose from our various window film design patterns, or we can design you an elegant customized film that incorporates your company's logo and other brand elements.
Privacy protection. Any of our stylish, textured films introduce privacy without sacrificing natural light. You can choose to decorate any interior glass including conference rooms, offices, stairwells and hallways.
Sunlight control. Depending on the amount of frosted film applied, the decorative film can block up to 99 percent of the sun's UV light, which means lower chances of interior fading. This also means you will have the ultimate glare reduction materials available, keeping excessive light and heat out.
Increased Safety. Applying any type of film to windows, clear or decorated, can help hold broken glass in place in the instance of an accident or unwanted break-in.
Easy design changes. Applying specialized films to create a new window look also means that they can easily be removed and replaced with an updated look.
Cost effective. Decorative window films are a fraction of the cost of etched glass and take less installation/application time and manpower.
TYPES OF DECORATIVE GLASS
Full-coverage decorative films. Want to give your office's conference room a stunning new look? Frosted window films are the perfect solution to make your space more attractive and inviting. Our decorative window films can provide unlimited opportunities for creative expression.
Distraction markers. These types of films are not just for large glass doors or windows. They can be used anywhere there is a glass surface. Distraction markers are typically a single strip of film applied to a glass surface that displays a personalized design. They're great for safety (they work as distractions so people don't walk into glass), branding, and aesthetics.
Gradient films. The benefit of a gradient window film is you can choose to cover or reveal as much or as little as you'd like behind the glass. A typical gradient goes from solid to transparent or visa versa, however it can also go from light to dark, or dark to light when working with color films. Our designers can help you develop your own stylized pattern in any color you prefer.
Color tint film. Perhaps you want to add color-specific tint on any of your office's glass doors or windows that are branded with your company. You have the freedom to choose a desired color and design and decide your preferred level of opacity to give your space that sophisticated look.
RESIDENTIAL USES
Make your home look modern and elegant with any of our decorative window films. A decorative window film in various areas of the home can easily increase its resale value as well as impress your guests. Window tinting in the home provides a decorative solution for shower doors, bathroom windows, kitchen cabinets, and pantries.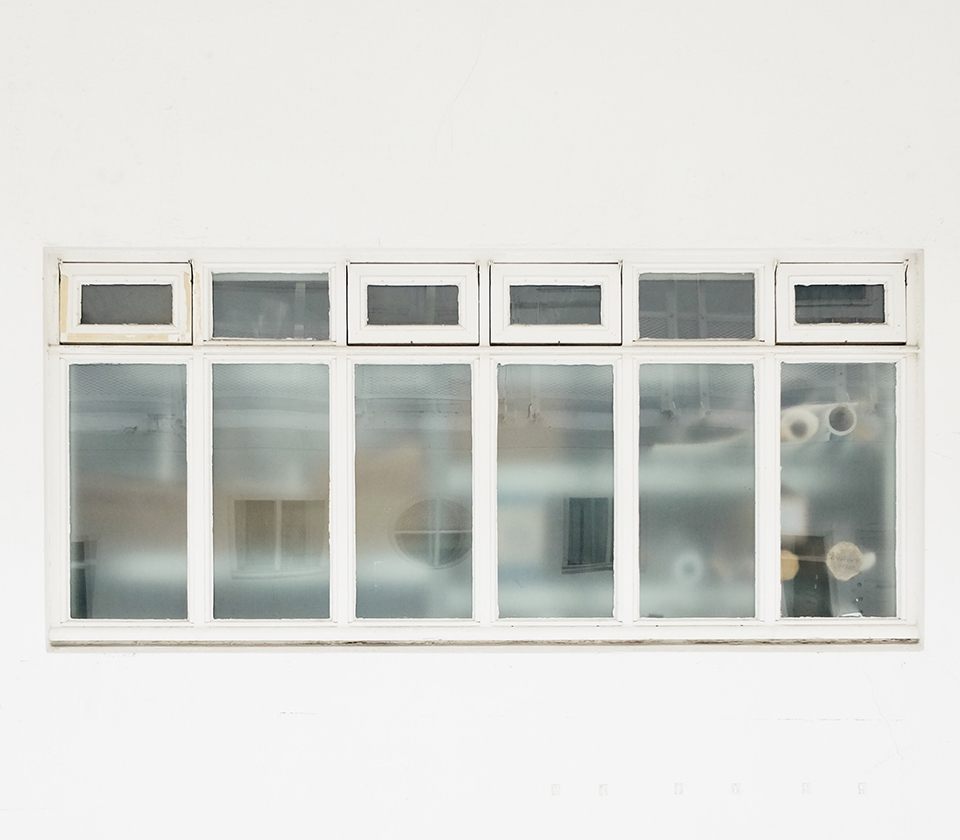 COMMERCIAL USES
Any style of our decorative window films can provide stylish solutions for your office's mundane conference rooms, curtain walls, offices, storefronts, hallways, and even stairwells. Anywhere there is a window in your building, we can apply our decorative window film.
CONTACT US TODAY
Are you ready to give your home or office the new facelift it deserves? With locations in the Twin Cities, Rochester, MN, and even Hudson, WI, Sun Control of Minnesota has the reach and capabilities to make your vision a reality. All we need is a little more information about your project, including the design specifications, size, location, and budget. Schedule a consultation with to get started!